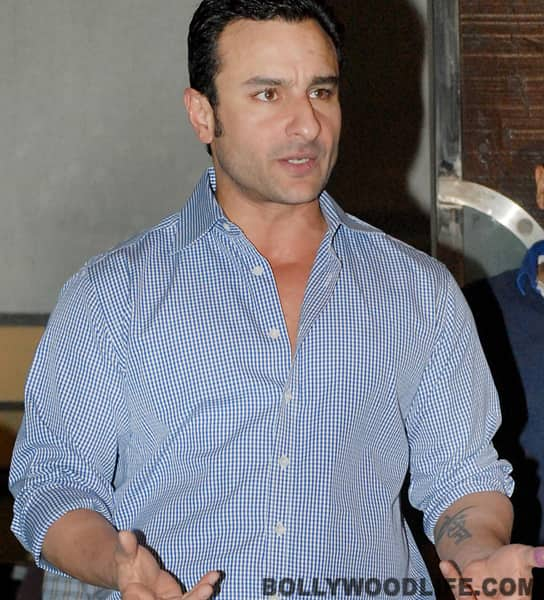 The cyber world has been taken over by an urge to punch in a quip or two about the Nawab's violent streak, but we found something which takes the cake, baker and the entire bakery!
Some are calling it
Saif Ali Khan's
cheap yet effective publicity stunt for his forthcoming film,
Agent Vinod.
The stand-up comics have taken on the unfortunate brawl between Saif and a guest at the hotel as a source for new material and have been going all out at it since the news broke. Some digs were good, some average and many were outright nasty and uncalled for. While we had just about started yawning at the predictability of the jokes, we were stumped by Paul Beckett, who came up with an article titled "My Sympathies Are Entirely With
Saif Ali Khan
" for The Wall Street Journal.
The piece had us in splits and we had to share it with you. It began on a serious note, and then the author jumped into the thick of things himself, spoofing the entire episode. Beckett not only had an outrageous account of Punchgate, but took digs at so many things Bollywood. One of the most laugh-out-loud moments of the article was a swipe at the '
Chammak challo
' babe. In the blog the fake Saif is embarrassed by the fake Bebo's intelligence. He says, "She unzipped her white leather jacket to reveal, across her Size Zero chest, an Extra Small T-shirt saying "Free Tibet" that I'd bought for her when we were filming in San Francisco."
You Might Also Like